Putting Group Protection at your fingertips
Online Insurance Experience (ONIX) is the exciting next generation of our digital quote, buy and renewal experience. We've reimagined the traditional platform to offer a service that's designed to help give you confidence, control and flexibility in a simple, easy to use platform. ONIX allows you to arrange group income protection and life assurance benefit for any size of business covering at least 10 employees, by easing the traditional restrictions. We've designed ONIX to help you create an online quote that captures your client's specific requirements. ONIX offers the best of both Worlds, with quick access to many quotes through automated underwriting as well as identifying and referring your less common client requirements for our scheme underwriters to review – all in one quick, efficient and reliable platform.
Put Group Protection at your fingertips, with ONIX.
Big on small business - SME sales materials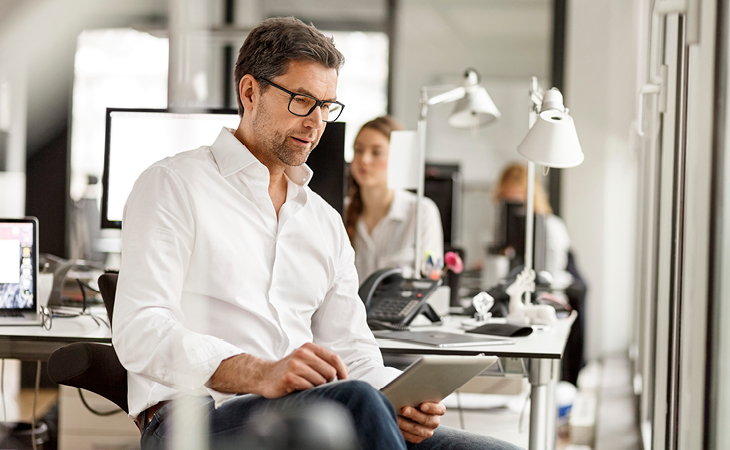 Have you seen our 'Big on small business' SME Group Protection sales materials? Created for you to use with businesses that have 10 or more employees, the materials - including a brochure, video and employee comms - are set out in a way that's designed to make Group Protection more relevant and simple to your SME clients.
How can I provide additional information about an individual who is part of the employee data?
How many employees can I quote on?
Can I input my own definitions?
When will I get my quote?
What advisers say about ONIX
"I was really happy using ONIX, really, really easy, really quick, I'm really impressed. It was a complex quote which wouldn't fit through any other portals so I'm happy with it. It is so much better than your old one! I like the categories section, putting the data in was simple and there are loads of quote options which aren't available anywhere else. Only my first quote but so far so good!"
Adviser
View all FAQs
Answers to your questions about the ONIX platform.
Eligibility criteria
For Group Life and Group Income Protection schemes.
Get started with ONIX
Download our ONIX user guide for a walk-through of the entire process, from registration to submitting a quote.

Contact us
If you have questions or are experiencing any issues that are not covered in our FAQs or user guide, you can contact our team who will be happy to help.
0345 026 0094 option 2

Monday to Friday 9am to 5pm.
We may record and monitor calls.
Call charges will vary.