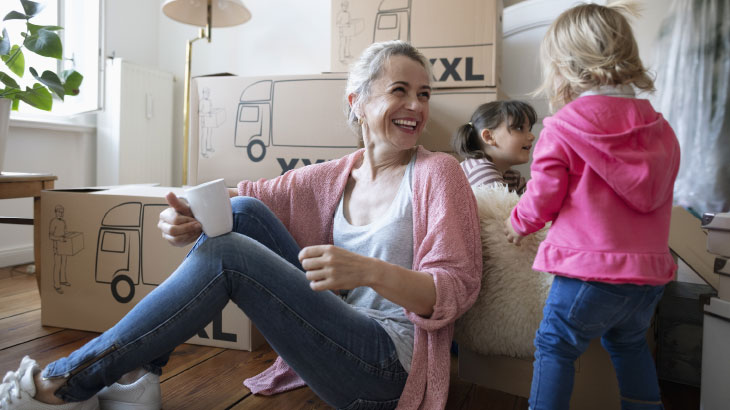 Whether you've found your dream home and want to find the right mortgage to secure it, simply want to know how much you can afford, or not sure if you can get a mortgage and want to talk to someone about your options, a mortgage adviser is a great place to start.
Buying a home and getting a mortgage will undoubtedly be one of the biggest financial decisions you will make. Making sure you truly understand your commitment and choosing the right provider and mortgage to meet your needs both now and in the future is important.
Wherever you are on your buying journey and whatever your circumstances, there could be a range of lenders, products and rates available to you. Understanding which product is most suitable for your individual circumstances can be difficult.
Making the choice yourself, without advice, means you take full responsibility for your mortgage decision. Using an adviser, however, provides you with reassurance of an independent third party to look at the best options for your needs, and knowing that an adviser should act in accordance with the Financial Conduct Authority (FCA) guidelines.
The benefits of using a mortgage adviser
A mortgage adviser will take the time to fully understand your situation assessing both your current and future needs.
They will help you identify how much you can afford and use their in-depth knowledge of the market to find and recommend the most suitable lenders and deals.
There is a myth that working with an adviser can be expensive, however, the benefits can often outweigh the costs and they could also save you money in the long term.
Advisers will have access to a greater choice of lenders beyond the high street, along with exclusive deals that are not always available to consumers
They'll not only undertake most of the administration and paperwork for you, they'll make sure your lender has all the information they need to process your application
They'll be your biggest champion – liaising with the lender every step of the way to make sure they fully understand your circumstances and provide them with the answers and comfort they need to get your mortgage agreed
They'll help you understand all the costs and conditions you are signing up to, beyond your interest rate and monthly repayments.
How to find a mortgage adviser…
If you're looking for an adviser, you can visit https://www.unbiased.co.uk/, a free and independent site which offers you a variety of options. Simply browse a list of advisers in your local area you can make contact with, or put in your details to be matched with an adviser that suits your needs. The choice is yours.