What happens to your pet when you die?
We all love our pets, so it's important to ensure they're cared for when we're gone. The provisions you make for your pet in your will, or conversations you have between friends and family can help determine what happens to them and which new home they will go to.
In this guide we'll look at the best ways to ensure your furry family member is taken care of and what happens if your wishes aren't known at the time of your death.
What happens to pets when the owner dies?
Usually, if a person dies while sharing a house with family, the ownership of any pets will be automatically passed on to those that they live with. This process is normally straightforward, so long as the family members agree to and are happy to take on the responsibility.
If you live alone, you will need to plan for the care of your pet after you've died. You can do this by adding a pet clause into your will or leaving written instructions. In fact, the simple act of telling someone you trust what you wish to happen to your pet after you die can be enough.
Choose where you want them to go
Depending on your situation, you can choose for your pet to be given to a family member, friend or rehomed.
If you decide the best thing for your pet is to be given to a family member or friend, make sure you have a conversation with them first – they won't be under any legal obligation to take them even if it's in your will. It may also be a good idea to arrange a backup option, just in case their circumstances change in the future, and they can no longer commit to rehoming.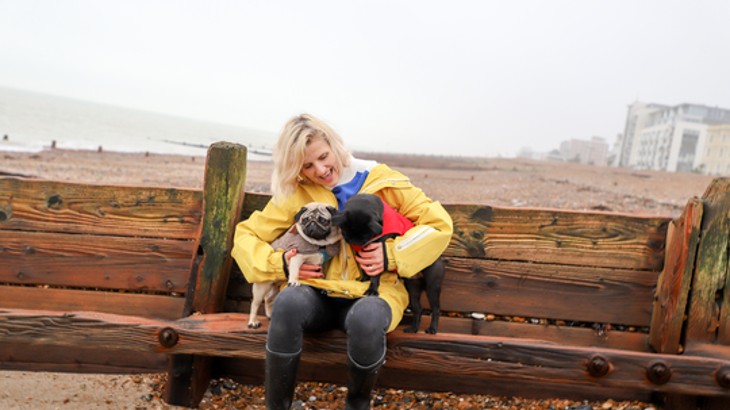 Not everyone will have family or friends able to take on their pets, but there are some amazing animal charities out there that can.
Ways of letting loved ones know your wishes
There are many ways of letting loved ones know your preferred plan for what happens to your pet if you die:
Make provisions for any pets in your will or add a codicil to an existing one
Write down your

wishes in a letter

and give it to someone you trust or let them know where to find it
Have open conversations with your loved ones about what you want to happen
You may also want to leave some further details about your pet's likes, dislikes, favourite treats, walks and toys, to make sure they get the best new start possible.
How to transfer ownership of a cat or a dog
Technically, there is no official legal registration for pet ownership in the UK, as pets are classed as 'chattels' (possessions), so there is no need for a formal transfer of pet ownership agreement. However, there are some forms of evidence – such as veterinary records, micro-chipping and Kennel Club registration – that may help you prove that you (or someone else) are the rightful custodian of a pet. With the help of this evidence, you (or the person in question) may be able to claim ownership under the Torts (Interference with Goods) Act 1977 if, for example, your pet was taken from you.
What happens if no provisions are made?
If you die without a pet clause in your will or your pets aren't mentioned in your existing one, and you haven't left any instructions on where you would like them to go, then it will be up to your Executors to decide who should care for them.